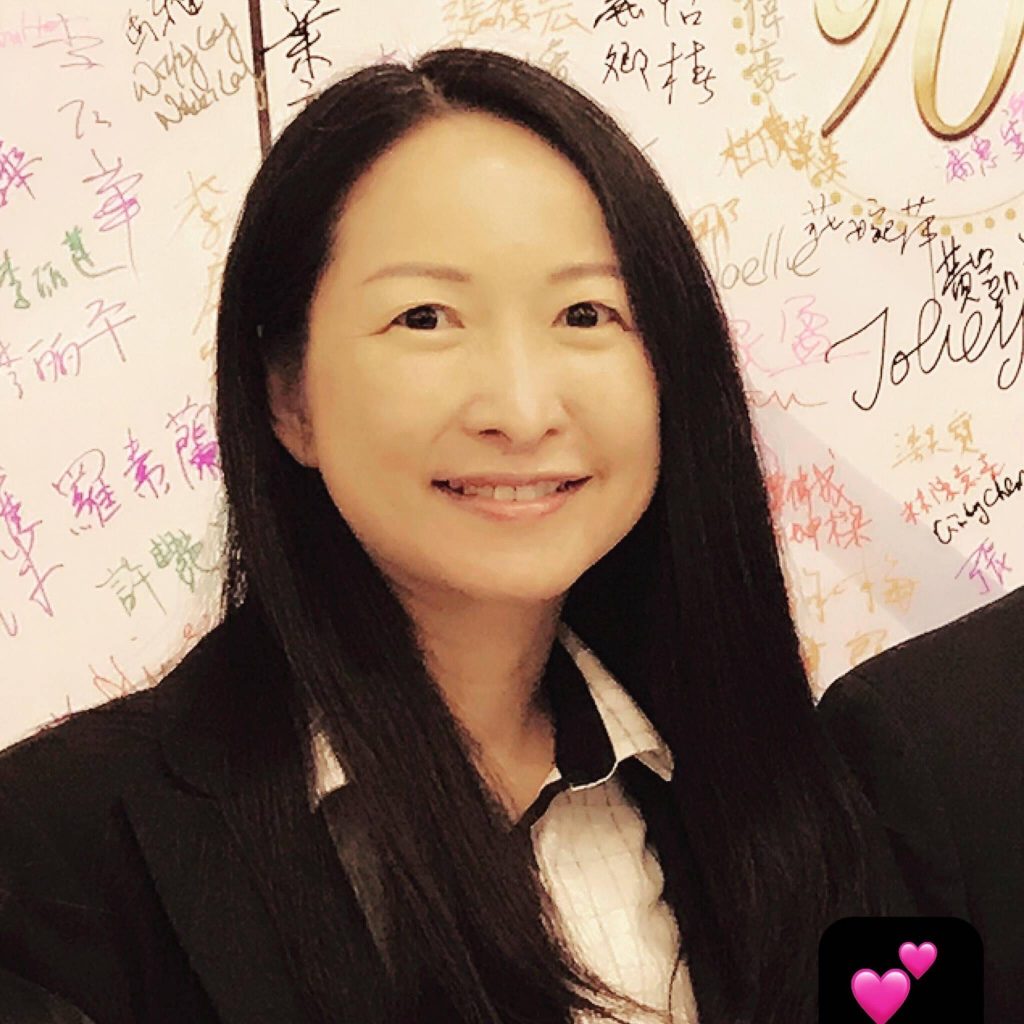 Dr. Angel Lam
Associate Professor (Clinical Psychology and Counseling), Dean of Counseling Studies and Ministry, Director of Companion LeShlaom Centre, Lutheran Theological Seminary.
Clinical Psychologist, Senior Counselor and Clinical Supervisor, Spiritual Director (includes giving the full Spiritual Exercises)
Tel / WhatsApp : (852) 2684 3216
E-mail : angel.lam@lts.edu
Education:
Psy.D. in Clinical Psychology, M.A. in Clinical Psychology,
M.Soc.Sc. in Youth Counseling, Certificate in Professional Counselling of Satir Model
S.T.M. (New Testament), M.Div. (Old Testament), Certificate in Spiritual Formation in the Art of Spiritual Direction and giving the Full Spiritual Exercises
Clinical Experience:
Personal Growth, Emotional Regulation, Stress Management, Depression, Anxiety, Addictive Difficulties, Grief and Loss, Trauma and PTSD, Life Transition, Relationship distress, Conflict Management, Couple Therapy and Family Therapy, Spirituality, Spiritual Formation, Spiritual Direction, retreat camp and so on.
Memberships:
Registered Clinical Psychologist (New Zealand Psychologists Board, Registration Number & Australian Health Practitioner Regulation Agency and National Board, HKADCP,  Graduate Membership of the Hong Kong Psychological Society, Membership of American Psychology Association in Society of Clinical Psychology.
Registered Clinical Supervisor of Asian Professional Counseling & Psychology Association (APCPA)
Associate Fellow & Certified Counselor of the Hong Kong Professional Counselling Association Limited (HKPCA)
Professional Member of Hong Kong Satir Centre for Human Development
International Certified Crisis Chaplain
Professional Member of Conference of Spiritual Directors (CSD Australia) , Certified Spiritual Director (Registration no. 21774)
Selected Publications:
2023 "Defense Mechanism in Christian Counseling. (Chinese)." In To See a Theological World in a Grain of Sand: Festschrift for Pilgrim W. K. Lo on the Occasion of his 65th Birthday, 589-604 (Hong Kong: Gratia Christian College).
2022 Word in LIfe and a Life in the Word: A Festschrift In Honor Of. President Simon S. C. Chow. (Co-edited; Hong Kong: Lutheran Theological Seminary)
2022 "Exploring 'LeShalom' as the Goal of Christian Counseling. (English)." In Word in LIfe and a Life in the Word: A Festschrift In Honor Of President Simon S. C. Chow, 533-551 (English, Hong Kong: Lutheran Theological Seminary)
2021 "Exploring "LeShalom" as the Goal of Christian Counselling". in Theology & Life, 40, 139-`58 (Chinese, Hong Kong: Lutheran Theological Seminary)
2014 The Attitudes of Hong Kong Protestants Regarding Professional Psychotherapeutic Services (unpublished doctoral dissertation).
2009 "Which One of the Sons? The Elder? The Younger? The First. One or the Other One? A Study of Matthew 21:28-32" in Theology & Life, 32, 291-313 (Chinese, Hong Kong: Lutheran Theological Seminary).
2004, A study of "The Confessions of Jeremiah" (unpublished Master of Divinity thesis).
Selected Presentation and Lecture:
Friday Lecture: A journey to Shalom: Peace Within (平安之旅:從自身出發), Lutheran Theological Seminary, Hong Kong, September, 2020.
Academic presentation: "Christian Identity and Social Commitment," Augustana-Hochschule Theological Seminary, Germany, July, 2016.
Research Interests:
Integration study of Christian faith and Counselling: Pastoral Theology and Counselling, Counseling and Anthropology, Counseling and Hamartiology, Forgiveness and Reconciliation, Personal Growth and Spiritual Formation, Satir Model and Ignatius Spiritual Exercise, Counseling and Liturgy, Pastoral Group Counselling etc.
Path of Ministry and Research
Dr. Angel Lam was called to study at Lutheran Theological Seminary in 1993. She started ministerial work in various churches after graduating with a first theological degree. During her pastoral journey, she began to realize the importance of Psychological Counseling. This motivated her to seek intergrating aspects of the  Christian faith and Counseling. In 2010, she was called to be a candidate of faculty development at LTS.  In 2014, she finished her doctorate degree in Clinical Psychology and began a new milestone in theological education.  Dr. Lam developed a series of personal growth trainings and counselling programs through her vision and her sense of mission from Our Lord. She also established the Companion LeShalom Centre in 2017. She was promoted to be an associate professor in 2018. She currently is the Dean of Counseling Studies and Ministry.
Dr. Lam has kept studying and practicing in Spiritual Formation and Spiritual Direction. She has studied and practiced spiritual exercises in spiritual formation training. She has joined the Ignatius' spiritual exercises retreat in daily life over approximately thirty-five weeks, and has also experienced the Thirty Days of Full Spiritual Exercise and Pilgrimage in Loyola, Spain, the place where Ignatius was born.
She has experience in organizing different retreat camps, providing spiritual direction, and full spiritual exercises.  Her wish now is to integrate Biblical Theology, Counseling, and Spiritual Formation and Direction fields into Christian Counseling.

---